Singing Lessons that prepare you

for
life on and off the stage!
Everyone has an inner voice and everyone has the capacity to

make their inner voice sing through the outward expression of music.

No one should be denied his or her birthright to sing.

Contact me directly to schedule your first lesson.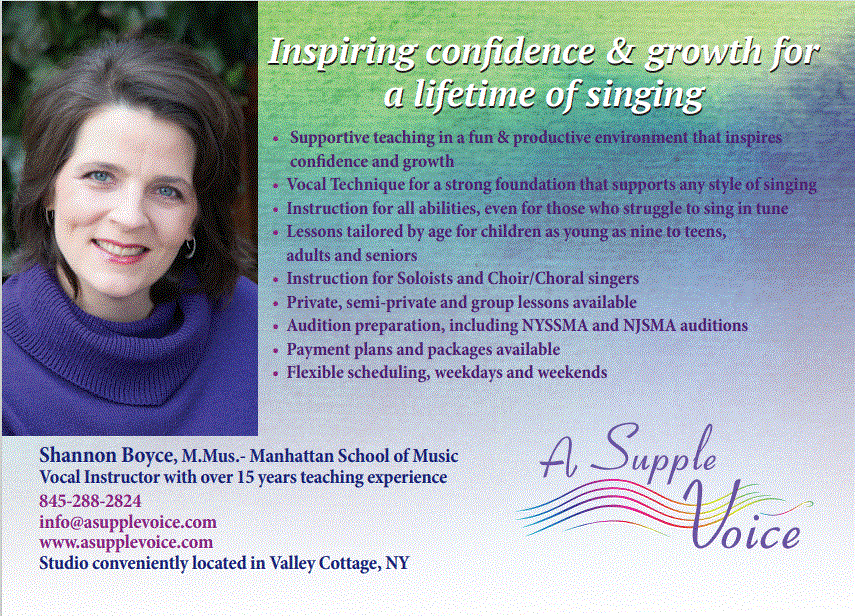 Classical, Broadway and Contemporary styles taught

Audition Preparation, including NY

(

NYSSMA

) and NJ All-State

Performance Opportunities

Vocal Technique and Coaching

Sight Singing Skills

Private, semi private, and group lessons available

Lessons for children, teens, and adults

Lessons available weekdays and weekends

Pricing plans and packages available
A Supple Voice Music Studio