Shannon Boyce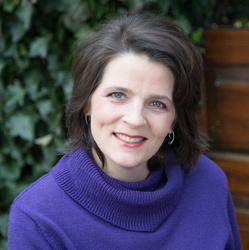 There are many benefits to studying music, especially voice. It is proven that studying a musical instrument, specifically the voice, helps us with our communication skills and cognitive thinking. Each student has a voice of his or her own. Some students will progress at a quick pace and others it may take some time to understand the concepts. Patience and practice is the key as we are working towards a common goal; to be a better singer! I believe in one technique of singing, which I consider a "classic" approach. I believe that ALL genres of music can be sung well if one has a good technique grounded in the understanding of breath management, resonance, and diction.

For more than 15 years I've been teaching all levels of singing from beginners to advanced professional students, from children as young as 9, to adults and seniors interested in developing their personal voice. I have a Master's Degree from Manhattan School of Music in Vocal Performance and have many years of continuing education in voice and vocal pedagogy. A Supple Voice music studio offers singing lessons for the pre-teen or teen that desires to be in the school or local musical to the adult both professional and hobbyist. I specialize in teaching not only the student who desires to be on the stage but also the student who is looking for renewal and inner healing through learning to sing. One can choose to have private, semi private, or group lessons.

In our fast paced lives we can often find ourselves becoming mechanical just to keep up. We look for ways to reconnect to our humanity through meditation, nature walks, yoga, artistic activity and the like. We are humans and we have personalities with feelings and emotions that are constantly changing. We all have an outer life and an inner life. As a singing teacher this is something I constantly keep in mind. I teach my students to understand the mechanics of the voice and how to gain more breath control, resonance, enhanced tonal quality and expanded range not in an outward mechanical way, but through a process that works with one's inner life so that the student naturally finds their own way and ultimately becomes their own teacher. I see myself as their guide. As a result, A Supple Voice singing lessons strengthens not only the voice but also the inner life.
My goal when teaching is to uncover the natural opening and balance of the student's voice. My students become active participants in the development of tailored singing exercises as their own voice is revealed slowly and gently. As the singer gains a deeper understanding of both themselves and the process of singing, the truly supple voice emerges.
I use traditional techniques from the Bel Canto approach as well as techniques from "The School of Uncovering the Voice", the approach to singing developed by Swedish Opera singer ValborgWerbeck-Svärdström. Werbeck believed that: "Every human being has a singing voice. Our work is to unveil, take away the hindrances and free the voice." I believe a free voice is a supple voice; as you learn to know your voice, you learn to know yourself. As a result, one then learns how to allow the voice to remain free no matter what style of music one chooses to sing.
I will accept students at any level. If you have a desire to sing I can teach you--whether you think you can carry a tune or not. Why learn to sing? As an expression of the creative spirit, as a confidence builder when needing to communicate with others, and as a healing force that lets you breathe and express yourself with your whole being.

Contact me directly to schedule your first lesson.
Educational and Performing background
Education and Training: Bachelor's in Classical Vocal Performance, Samford University, Birmingham, AL, and Master's in Classical Vocal Performance, Manhattan School of Music, NYC. Advanced workshops in School of Uncovering the Voice and vocal pedagogy.
Experience: Opera, Oratorio, Musical Theater, Classical Song, and Choral performances with New York City Opera, Des Moines Metro Opera, Dicapo Opera Theater, Brevard Music Center, Riverside Symphonia.

Taught by: Judith Nicosia, Joan Patenaude-Yarnell and Christiaan Boele.
Sung under the baton of conductors: Anton Coppola, David Effron, Julius Rudel, and Robert Larsen.
Professional affiliations: NATS, New York Singing Teachers Association, Rockland County Music Teachers' Guild